Just before christmas I got my new Sony PXW-FS7 Camera and accessories!

After much deliberation about whether to get the popular C300 Mk2 version or the Sony FS7 the battle was won over price. My fear was that most producers know the C300 and ask for that as they are comfortable with the work flow.
However the Sony FS7 is much better in my opinion for usability of operation and features of camera.
Not only is it half the cost of the Canon C300 it has impressive features for that price point. I am guessing Sony priced it at this value price to try and steal the C300s monopoly over the broadcast camera market from cameraman.
I have never liked the viewfinder on the C300 and how it attaches to the camera. It was always loose for me and easy knocked off angle. The Sony FS7 viewfinder is stable and also if you wish changeable for third party makes.
The Sony FS7 is great in slow motion at 180fps and can shoot in high broadcast quality 1080p, 2K and 4K. A feature that I had not used much before but have since been asked for one or two shots in every shoot since. So this has expanded the creativity available for filmingI
The biggest thing for the Sony FS7 for me as a cameraman is changing the way i expose images in Cine EI S-Log 3 mode. It records at a 14 stop range of latitude, which is great from the edit. However in the viewfinder it makes it hard o expose and focus straight out the box. But i have found a solution that works for me well. Using a zacuto evf as an external monitor I apply a Rec 709 LUT and a use it with false colour. This gave me reassurance on the first few shoots that all was looking ok.



---
Changing how I expose my footage?
The Sony FS7 is rated at 2000 iso which when in Cine EI mode does not change the exposure in the viewfinder unlike on the C300. If you dial down to 1000 iso or 640 iso you would normally see the image in the viewfinder stop down and get darker. However if you are looking at the FS7 Viewfinder without a LUT applied it does not do this. This is because it is recording the full 14 stop range. But if you apply a LUT look in the viewfinder, what it does do is force you to open up the iris and expose your pictures higher.
This will result in a image that might look closer to over exposed but collects more information in the shadows. The key to this style of shooting for a cameraman is that the images need to be graded properly. But once you get head around it and decide if you want more information in the highlights or the shadow areas you get a lot more scope in the grade to bring your pictures to life. That all said it is shooting for the edit and recording data rather than straight to air footage. You can can choose to record a baked in LUT however for the purpose of skipping a grade depending on budget and production. And the REC 709 A LUT Looks great. Here's a blog post with more info on using a LUT.


I am very happy with the FS7. It looks and functions great. I use a metabones adapter with my Canon L glass and a rig that i made from lots of different bits and manfrotto base plate.
One thing I don't like is the rigs that are out there. I can never find one that works well or that I don't need to sell a house to own! Mine has cost about £180 for all the bits from Small Rig and Fotga.
I also use Red Pro batteries from Digibroadcast which are half the price of the Sony originals. But they seem very good and well made. Although I have x3, I only get through x1 and half filming all day with the camera. So they last well.
I will to create a page on my site that shows clients what a before and after looks like of graded footage from Cine EI SLOG3 to show what is achievable. So pop back and have a look! UPDATE LOOK HERE!
There is a great document by XDCAM User website all about shooting CINE EI SLOG3.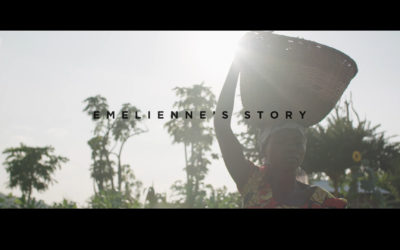 https://vimeo.com/208158171 'When life gives you lemons...make lemonade.' Here is the film I shot in Rwanda, Africa back in December 2016. I was hired by Drummer Agency to capture a film about a family that has grown lemon trees into a business that provides a source...
read more