'The Dispatcher', Short Film
Director Of Photography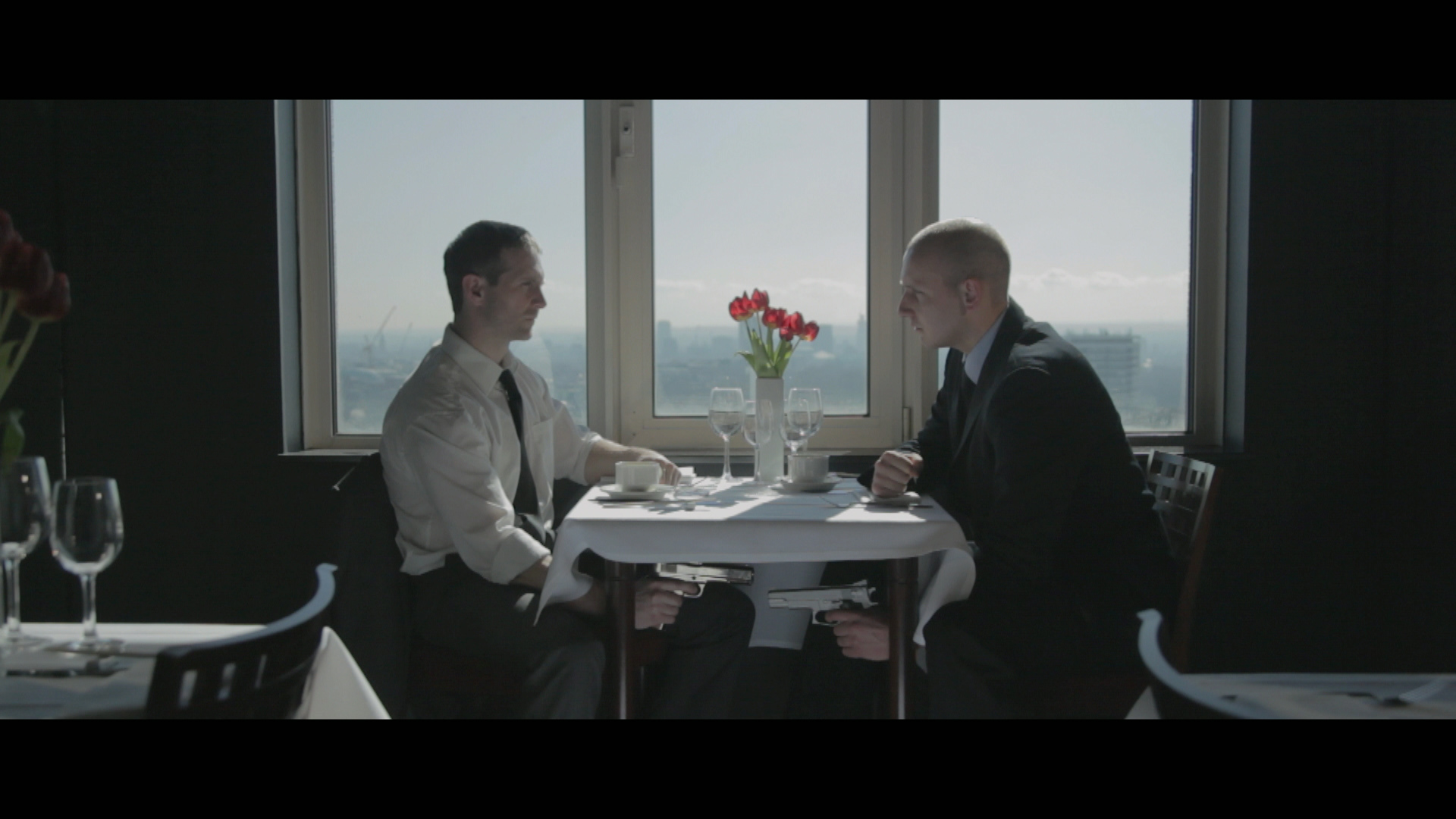 TITLE – 'The Dispacther'
CREDIT – Director of Photography
FORMAT – Canon 5D MKii
BROADCAST – Festivals
PRODUCTION COMPANY – Sugar Glass Films
Short film about a hit man in everyday normal family life.
I was Director of Photograph on this Short which we shot in London Hilton and other locations around London.
Filmed on Canon 5DMkii with a selection of prime lenses.
This was written and directed by stunt man Ian Pead as he moves through into directing. Hence the directed fight scenes and stunts.
In association with production company Sugar Glass Productions.
Was a fun project to be part of. Knowing the director from some other shoots really helped in knowing what he was after.
DO YOU NEED A FREELANCE CAMERAMAN IN LONDON?
Tel: +44 (0)7941 236 714
Email me and I shall get back to you as soon as possible!