ADOBE PREMIERE VIDEO EDITOR - LONDON & SURREY
Video Editor London - DVD - Online Delivery - Colour Grading - Graphics
Available for hire on all projects. You can book me to edit for you even if I have not shot your footage for you.
Working with your rushes, in any format, towards the finished edit with Graphics, Sound Sync and Colour Grade. I will work closely with you to follow your brief and can offer advice on how best to achieve the desired result.
I use the latest industry standard editing software of Adobe Premiere Pro / CC and Final Cut 7 on Mac Edit Suites. For a creative end product delivered how you wish, either Online, DVD, or Apple Pro Res 422 Quicktime Files. Pulling from over 15 years experience editing a multitude of productions such as news, sport, training videos, adverts, music promos and drama.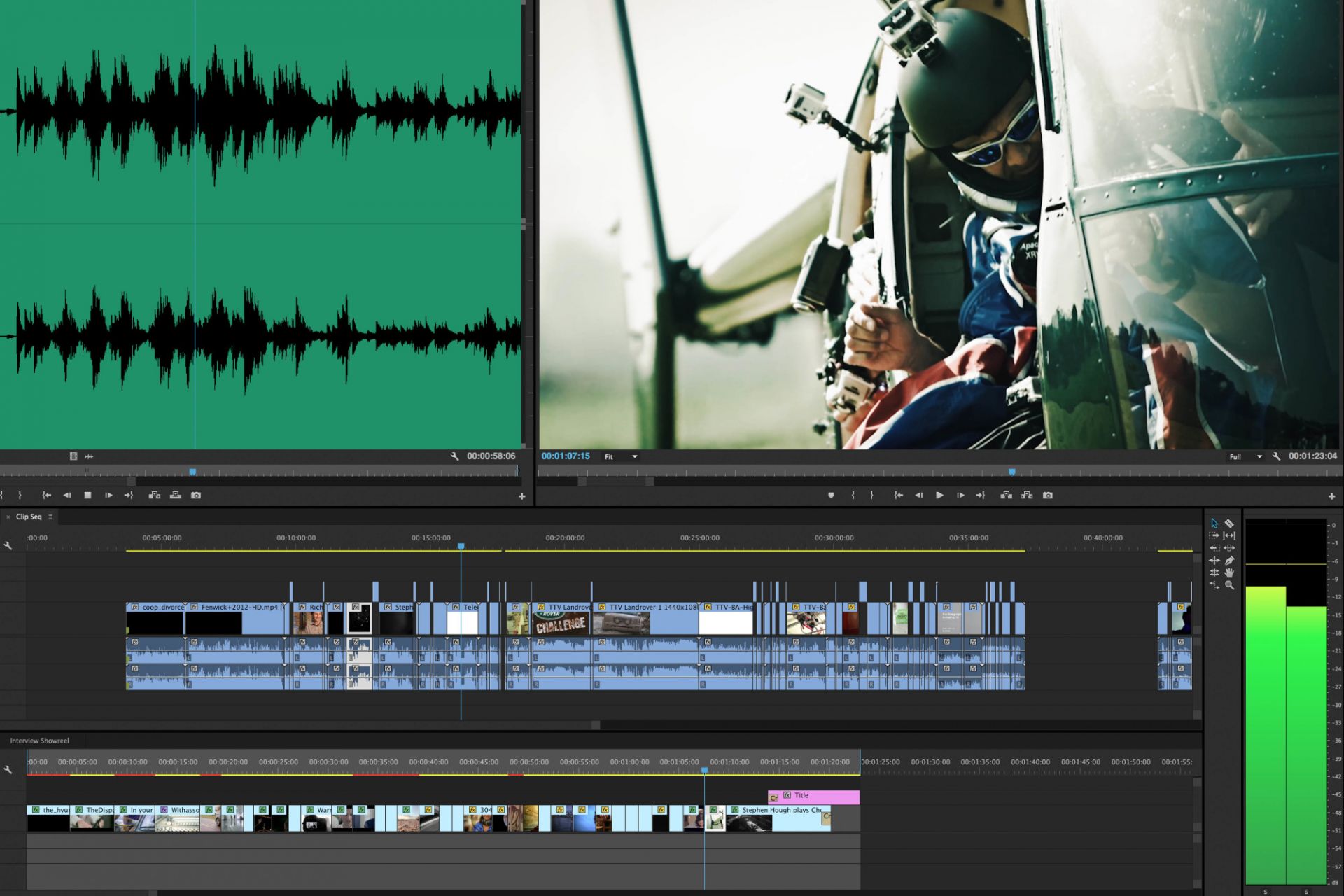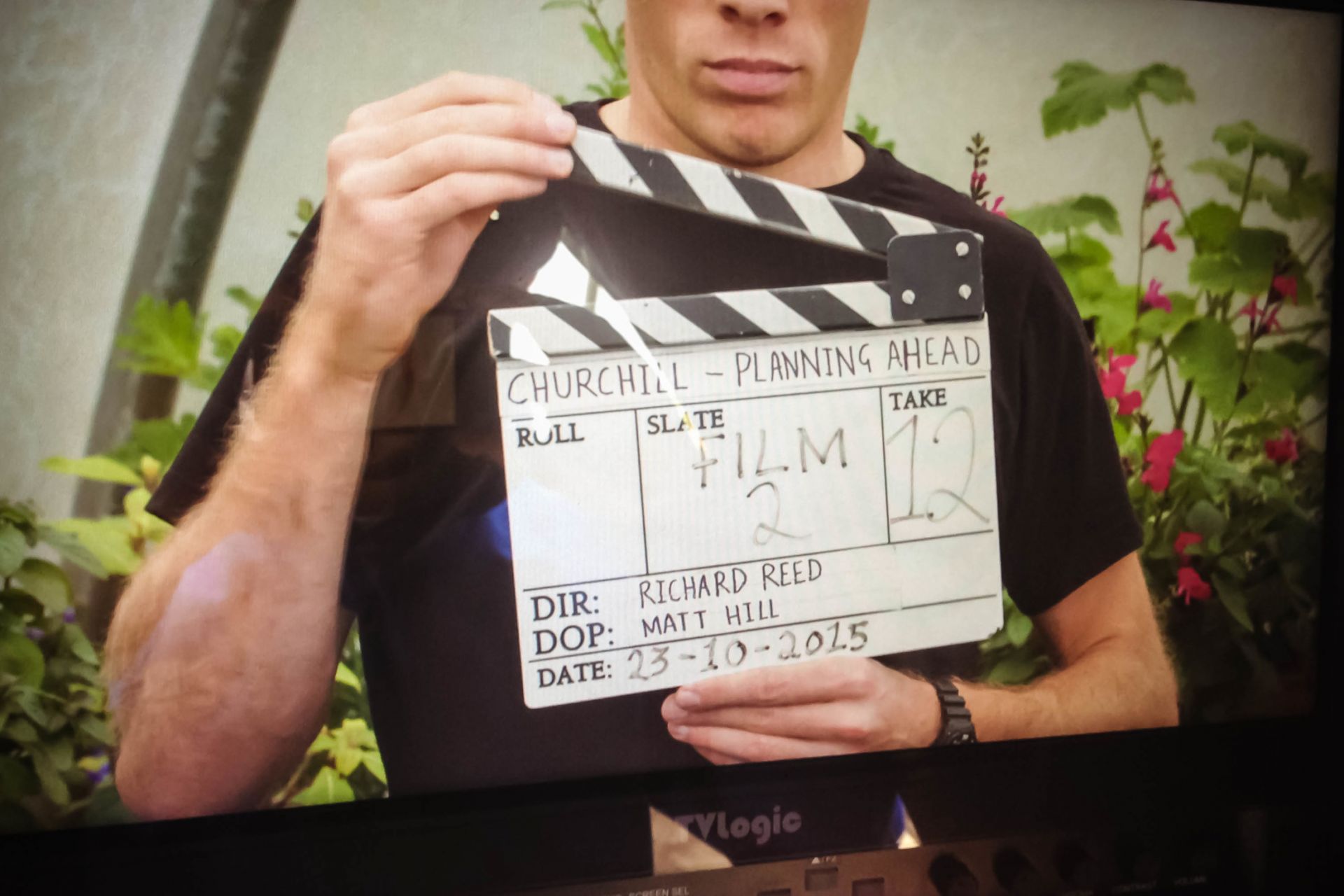 LOCATION EDITING?
If you can't come to the edit suite or you need an on the fly edit I have a Mac Book Pro loaded with Adobe Premiere Pro Cs6 and Final Cut Pro to Edit at your Location in London or anywhere in the UK.
All I need is some mains power, a desk and a cup of tea. Internet connection is good to have for uploading previews to my online video portal, for sign off and edit changes.
A CAMERAMAN THAT EDITS?
Any good cameraman needs to know how to be an editor, it means they know what needs to be shot to put together a good final story.
With the editor not sweating over the lack of cutaways! This makes best use of the time, on both the filming and edit days, reducing the cost. I am happy to chat about your workflow options and offer any advice before you make a booking.
If you require complex Graphics, I work closely with some of the best in the business to offer this service. Just give me the brief.
Recently I was booked by The Telegraph Media Group to train Journalists in the best practices of editing and to teach the basics of FCP.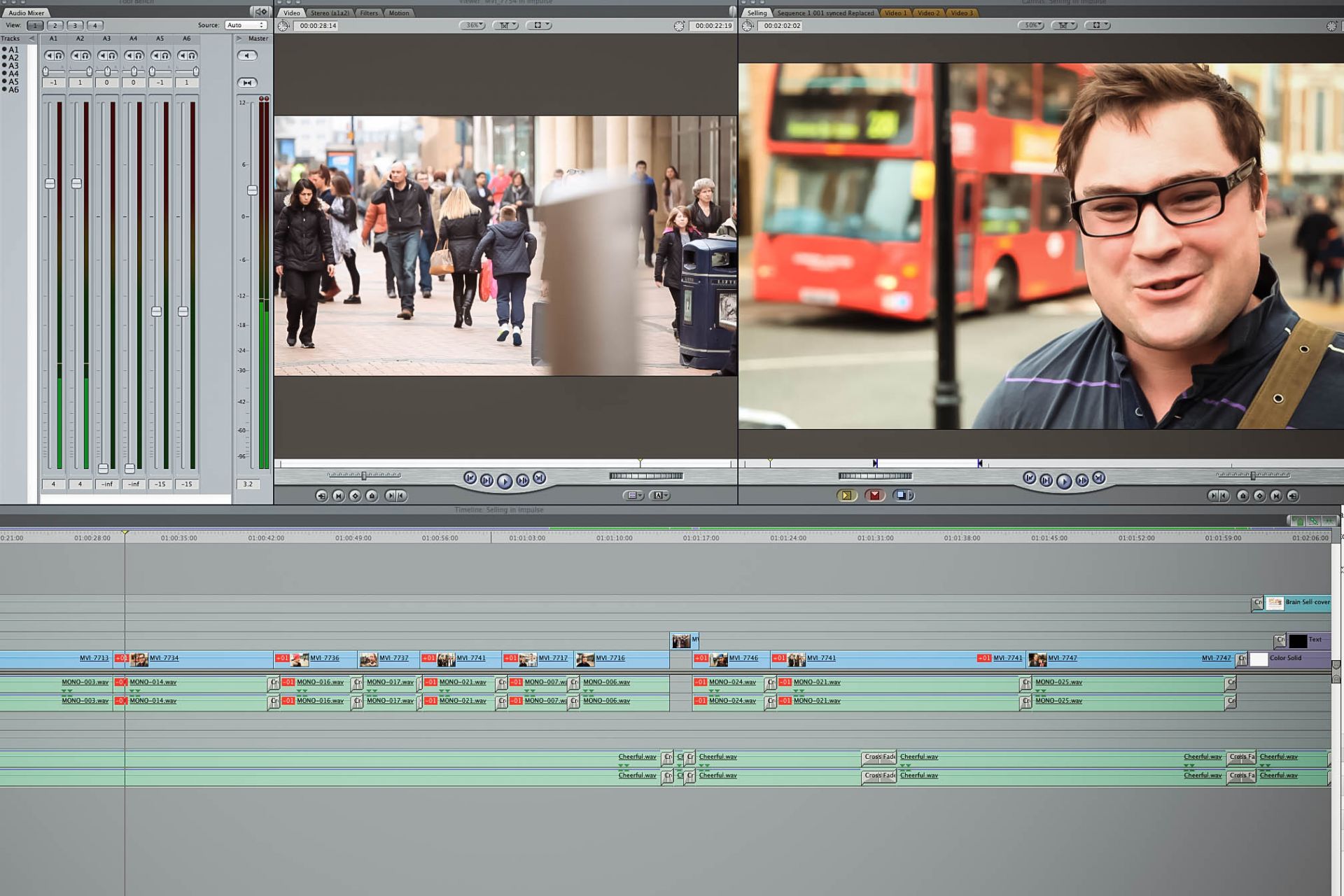 Chroma Keying – Graphics – Transcoding – Subtitling – Text Straps – Audio Syncing – Logos – Colour Grading – Sound Dub – DVD Authoring – Format Conversion – NTSC & PAL
Need to book a Premiere Pro Video Editor?
Call: +44 (0)7941 236 714
Send me an enquiry and I will get back to you as soon as I can!